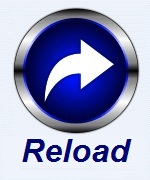 What to do?
Free flowing molecules are trapped in a 3D box, 30 x 10 x 7.5 nanometers in size.

Click on molecules on the page. Blue molecules are nitrogen and red molecules are oxygen.

You can see the relative size of the molecules (about 0.1 to 0.2 nanometers) compared to the average distance between molecules (about 3.3 nanometers)

Selecting a molecule by clicking on it, allows you to track its location coordinates and in real time.
Pause/Play button to stop and start.